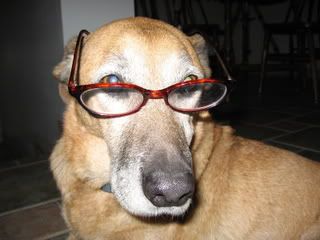 It's time to talk about writing.
I'm excited that my Halloween article just came out in
LIVE
magazine. For those of you who are interested in writing, I'm including my query letter. Queries should be short (editors are busy) and should convince the editor that your piece is worth reading!
Dear Editor:

The article,
What Would Jesus Do on Halloween
, will put a smile on the face of anyone who has ever wondered what to do on Halloween.

Summary: This true story begins when the door bell rings on Halloween night. My young sons and I dive onto the living room floor and pretend we are not home. But Jesus had a different plan for us. When we discovered it, Halloween became an unforgettable adventure.

Need for article: There are not many articles written for Christians about Halloween. Christians need encouragement and guidance. They are curious about what other families do on Halloween. This is a story that will inspire your readers and make them feel good about whatever they do!

Thank you for considering this piece,

ARTICLE ATTACHED (First Rights)
WHAT WOULD JESUS DO ON HALLOWEEN?





Ding Dong!



"Trick or Treat!" called a choir of high squeaky voices.

"Quick! Hit the floor!" I commanded as I scrambled to turn down the T.V. "Let's pretend we're not home." My two young sons and I lay as still as possums until the voices on our front porch drifted away.

"Can we move now?" asked Cody.

"I'm hungry," said Dylan.

"Yes, but I hope no one sees us through the curtains," I said, glancing at the white lacy fabric.

Cody crawled underneath the window toward the kitchen. As I watched his younger brother scoot along after him, I thought,

What am I teaching my kids?

I knew that something wasn't quite right. This couldn't be the best way to spend Halloween night.

Recently I had read an article on Halloween's history, causing me to feel uncertain about its shadowy past. Our Halloween traditions are partially connected to an ancient pagan festival commemorating the end of harvest and the beginning of winter. Pagan customs included rituals and practices centering on death and the afterlife. Should Christians be celebrating a holiday preoccupied with themes of darkness and death? I decided the safest thing to do was to ignore the holiday altogether. So I rented a movie for the boys, drew the curtains and turned the porch light off.

But now, in the darkness of the living room, a thought came to me. "You are the light of the world." (Matthew 5:14, NIV) In the same passage Jesus explains we shouldn't put our lights under a bowl, but instead place them on a stand so everyone can benefit.

Were the children and I hiding our lights? As I pondered the question, I wondered what Jesus would do on this night. He certainly wouldn't be sprawled on the living room floor, ignoring the children standing outside in the dark. Instead, he'd have his porch light on. I could easily imagine him standing outside on the steps smiling and talking with the young costumed visitors and their parents.

Before the next Halloween approached, I called a meeting with the boys. Showing them the verse in Matthew, I explained how Jesus was counting on us to shine our lights in this dark world.

"Last year we covered up our lights," I said. "We need to come up with a new plan."

"Like what?" asked Cody.

"I don't know—what do you think Jesus would do on Halloween?"

When I shared with the boys how I had imagined Jesus on his front porch talking with visitors, they looked at me warily. Striking up conversations with the night's masked wanderers was not something they felt comfortable about. We talked about other activities Jesus might do on Halloween night.

"He might go to a harvest festival," I began.

"—or a party," added Cody.
"He might make hot chocolate," said Dylan.

"Good thought," I smiled. I could picture Jesus in his front yard serving hot chocolate to weary Halloween travelers.

We came to the conclusion that wherever Jesus was, whether attending a party or walking the streets, he would be shining his light and loving lost people. Eventually we came up with an idea that fit our family. We would compose a letter to give to our visitors and include some great candy. This is what we wrote:

It's dark out there! But you don't have to feel afraid. There is a light that will always shine for you. It's the light of Jesus. Jesus says, "I am the light of the world. He who follows me will not walk in the darkness, but will have the light of life." It's easy to follow him. Just talk to Jesus like you'd talk to a friend. He'll hear you! And he will help you in your life. He will love you and forgive you for any wrong things you have done. He'll be your best friend!

A few days before Halloween, we busily prepared our letters. As we worked together I found myself actually looking forward to the upcoming evening. My boys were excited too! We rolled up the letters, tied them with ribbon and put them in a basket with the biggest candy bars we could afford. Cody carved a "Jesus loves you" pumpkin for our front steps. On Halloween night we hovered near the front door.

"I hope someone comes!" Dylan peeked out the front door.

Cody squeezed out the door with a flashlight. "I'll be hiding in the bushes. If someone is coming, I'll signal you! "

Dylan ran across the living room and stood by the front window.

To see my boys enjoying their first experience of sharing Christ warmed my heart.
Moments later, the flashlight blinked behind the bush.

"Someone's coming! Someone's coming!" called Dylan.

Suddenly I realized I had forgotten to do something important. I reached over and turned the porch light on.