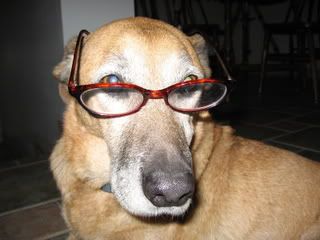 Jasper says "keep writing".
Jasper was our beloved family dog who lived with us for 14 years.
Welcome to Writing Club!
Today's topic is: Query Letters. I hope the post is helpful to you!
Starting next Wednesday, there will be a change. Instead of "informational" posts, I'm just going to share with you about my own personal writing experiences…and I may include those of my writing friends. We can all learn form each other! I'm also planning to include a picture of where writers like to go in the Spring.

Okay…Class…It's time for this weeks lesson:
How do you present your article to a magazine? Most of the time magazines want a "query letter".
Family Circle says, "Query letters should be concise and to the point."
Here is an example of how a query letter might look:
Family Circle
1200 Sky Drive
New York, NY 10765
Subject: "Shining a Light on Halloween
First Rights:
(This means the article has not been published by anyone else)
*
Word Count: 1200
Dear Family Circle,
(Grab their attention right away! They may only have time to read two lines!)
Have you ever wondered how Halloween came about? Why do we wear masks and allow our children to roam the streets in search of candy? In the article, "Shining a Light on Halloween" readers will not only learn about the history of this fascinating holiday, but will benefit from tips on how to keep their children safe—and having fun—both at the same time!
(Now add a sentence or two about yourself. If possible, add some credentials for writing the article)
I enjoy researching and writing about the history of our holidays…and thinking of creative ways to convey the information to my students. I'm a special education teacher for grades K thru 6th.
Thank you for considering my piece.
(Again…keep the Query Letter short! Magazine publishers receive thousands of queries and they read through the stack quickly! Grab them on the first line!)

Sincerely,
Louisa May Alcott
email: lma@lilacs.net
address
phone
Not all magazines require query letters. Some of the smaller magazines don't mind if you send in your complete manuscript for consideration. Read the publisher's Writer's Guidelines in order to find out how to submit. If you submit the wrong way, you may be rejected.
Other Notes on Submitting Articl
es
Be sure to check if the publisher wants you to email your submission or do they prefer you send it via snail mail.
Whether or not you send your manuscript by email or traditional mail, always include a cover letter. It helps to introduce yourself and your manuscript. But again, KEEP IT SHORT AND EXCITING. The query letter example above could also serve as a cover letter.
Here are some terms you should know:
*
First Rights
: The editor buys the right to publish your piece for the first time.
(as opposed to Reprint Rights)
Reprint Rights:
Selling the right to reprint an article that has already been published.
Can you submit to more than one publisher at the same time? Check the Writer's Guidelines. Many magazines (usually the larger ones) want to have an exclusive look at your article. They do not want you submitting to other publishers at the same time. Their guidelines will say, "no simultaneous submissions". However, many magazines don't mind and their guidelines will say, "accepts simultaneous submissions".
Don't let all these rules intimidate you.
(I also would like to add that there are many ways and many styles of doing query letters)
. The most important thing is to give the publisher the vital information about your article—and capture their interest. If you grab their attention…you'll hear from them.
Recently I sent a query email letter to a magazine. A few days later I received an email back. I was so excited to see the email sitting in my box. Wow! I thought. That's the fastest response I've ever gotten. I clicked on the big bold letters. The message read , "If you'd like the editor to respond, please include your address." I can't believe I forgot to type my address on the query letter!
And that ends Writing Club for today!
(They are still considering the article…and I'm waiting with bated breath.)
See you next week! Feel free to leave a note if you have any questions or comments!