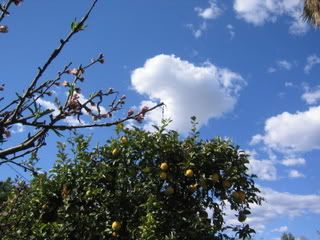 I choose to believe he does. But it doesn't mean I don't struggle.
I've never seen him.
If a person believes that supernatural phenomena exists, then it is not hard to believe in God. I've never seen anything supernatural. I haven't seen amazing miracles...like someone's withered hand healed right before my eyes.
I have seen good things happen and prayers answered. But even my non-believing friends have good things happen to them. I've watched tragedies befall my Christian and non-Christian friends. And I've watched God or "time" redeem the bad and bring good out of the hard times. But is that God bringing good out of bad? Or did time pass...for time has a way of healing things. Is there a God in control of life events..working all things for good, or do our life events just eb and flow and work themselves out.
The Bible is a strong case for faith. The prophecy, the archeology, the accuracy of transmission. Yet it was written by men. The study notes in my Bible tell me that. Were these men truly inspired and guided by a spirit?
How did Moses know how the world began?
I yearn for the days of old when I was stronger in my faith. Losing faith can be the worst nightmare. Thinking that there is nothing...no God in life...no God in death is a frightening feeling. Especially when one needs to desperately know that someone beyond themselves is in control and truly loves them.
I rarely confide in anyone about doubts. I'm not sure what they'd think. But recently I've been a little braver. I said a little something about it to my mother the other day. She said, "All you have to do is look at a sunset to know there is a God!" I asked my friend Lynn who is an geologist, about her feelings. She said she sees God in creation. And nothing could ever convince her that he doesn't exist.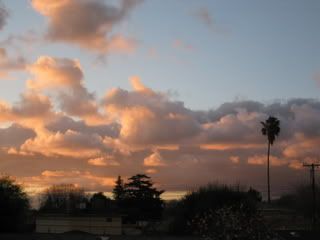 One thing I know for sure. I'm not giving up my faith. Out of all the religions, or belief systems in the world, Christianity has the most convincing proofs.
And I know I've said this once before...but it takes a lot of faith to believe there ISN'T a God.
It would be interesting to hear some of your thoughts. Why do you believe there is...or isn't a God?
Where is God?
God
knowing God
Does God Exist?