This morning was quiet.
I didn't have to go in to work.
I set off on a walk.
...in an unfamiliar neighborhood.
Suddenly I heard a blood curdling SCREAM!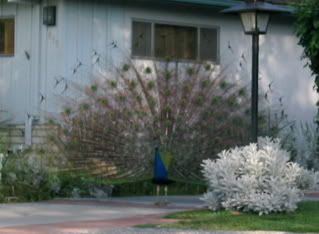 It was a peacock! Standing on a driveway. Trying to get my attention.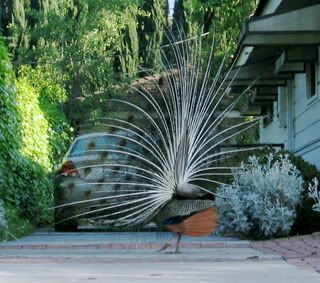 He did a little dance for me.
The pea fowl are actually escaped convicts. They love to break out of the nearby expansive county arboretum and have wild adventures.
Hey! It's Becky Wolfe's birthday on 4/28! Let's go for a visit!
Words of a Wolfe