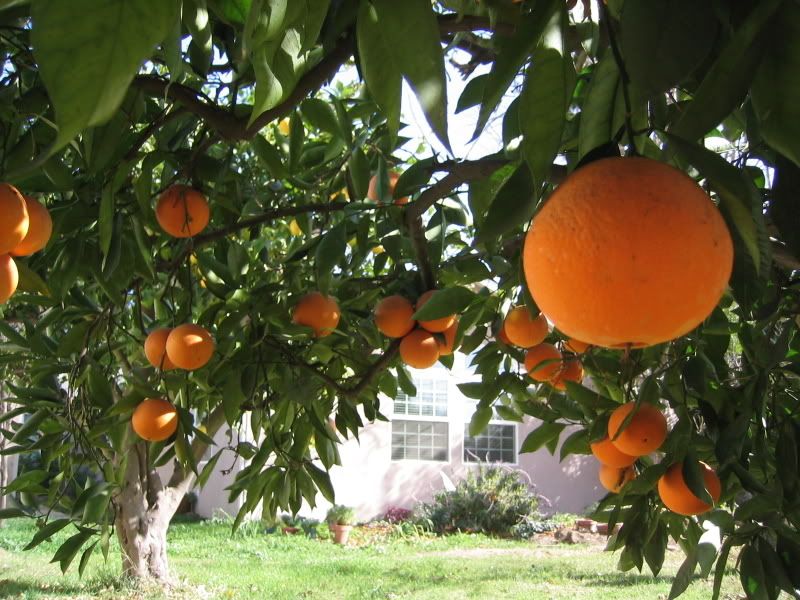 I peered over the cinder block wall and aimed very carefully. My fingers curled around the orange, like a pitcher ready to throw his fast ball. The orange had to land in just the right spot. I released. The orange zoomed through the air and landed on a grassy spot right next to my neighbor's back porch. Perfect! If I had hit her brick pathway instead, the orange would have split. I stepped down off the wobbly plastic chair and went to pick a few more oranges. I had to keep Jean alive.
Jean is about 88 and she is very much alive! She says my oranges keep her going. She is a wonder. She cleans her house, gardens, drags her trash cans out, and keeps an eye on the neighborhood. She loves to wake up on a winter morning, and see oranges on the grass--as if they were dropped from heaven (or the Easter Bunny).
I'll be back soon--I want to talk to you about "Wednesday Writers Club".