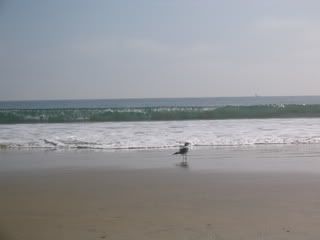 I've been thinking a lot about God lately.
I asked my friend the other day, "How do you KNOW there is a God?" She said, "I see him in creation." Her occupation is in the field of science.
I think I will ask a few more friends about this.
I believe in God because it's too hard to NOT believe. For me, it takes more faith to believe there is not a God. One area that is important to my belief is the credibility of the Biblical manuscripts that have been passed down to us. It's amazing to think that we have copies from as early as 125 A.D. of some of the New Testament Biblical scriptures. And with the discovery of the Dead Sea Scrolls, we have some Old Testament Biblical manuscripts dating from about 250 B.C. to A.D. 58. Isaiah is in that group. They found a complete copy of the book of Isaiah.
This week I've been roaming around Isaiah, reading some verses. I don't usually delve into the Bible as much as I have this week. But I suppose I'm looking for God. I know he's there next to me, but I want to hear from him. Here is what I found in Isaiah.
I, even I, am he who comforts you.
Who are you that you fear mortal men,
the sons of men, who are but grass,
that you forget the Lord your Maker,
who stretched out the heavens
and laid the foundations of the earth,
that you live in constant terror every day
because of the wrath of the oppressor,
who is bent on destruction?

The cowering prisoners will soon be set free;
they will not die in their dungeon
nor will they lack bread
For I am the Lord your God,
who churns up the sea so that it's waves roar—
The Lord Almighty is his name

I have put my words in your mouth
and covered you with the shadow of my hand.

Isaiah 51:12—16
This was meaningful to me, because I worry. But God is in control. And he covers me with the shadow of his hand. He sets prisoners free. This gives me the assurance that God is fighting the evil that drags my loved one down.
Have a nice Sunday...