Okay, it's time for something different! More riding, less writing!! This is one of my favorite rides.
Tom and Cody on the singletrack. This was taken in the Mammoth Lakes Area. Dylan and and I rode it too. Larry was with us on this ride also.
This is real singletrack. Sometimes the trail gets so narrow that it's only wide enough for a tire. Some of us had to go slow because the trail had sharp twists and turns between the trees.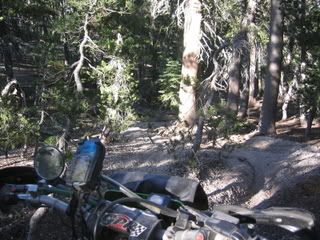 The trail is made up of mostly pumice. That's the same stuff that pumice stone is made out of. It's like heavy sand and makes for a very dusty trail.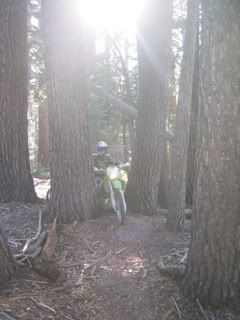 At one point the trail got so tight that we had to "thread" the trees. (Moto lingo for swapping your handlebars back and forth to get between trees). Cody works his way between the trees on a not so tight section.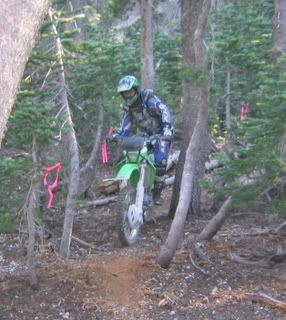 The boys made a game out of trying to do the whole trail without putting their feet down. The slower you go, the harder it gets. And often we had to go slow...because there is a cliff on one side--but not a high one. I'll call it a rolling cliff. If you fall, you roll down.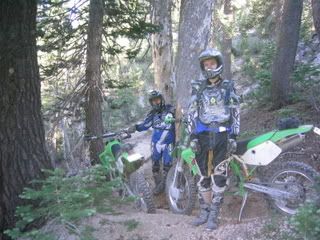 Larry and Cody are looking tired....
Sometimes the trail opens up and you can go fast!









We enjoyed riding through God's beautiful pine forest!

Mammoth
singletrack
Mammoth off-road trails
dirt bikes